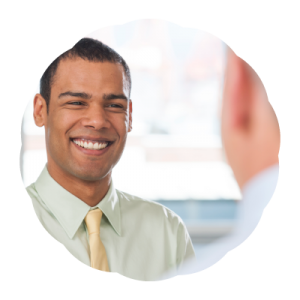 Thriving Workplace Culture
Great workplaces help employees fuse and integrate their personal and professional lives in ways that position them to perform their best work.  Growth mindset leaders are the key to engaged and innovative organizations.  They think about success differently, take care of their people and have happier, engaged and creative employees.  When it comes to organizational effectiveness and performance, organizational health matters.  Create a leadership mindset with every seat in the organization by leveraging the fusion of organizational development and employee well-being and go from SURVIVING to THRIVING.
Characteristics of a Thriving Organization
Employees are empowered and enabled to leverage their strengths
Leaders truly value employees – and employees feel valued
Employees are encouraged and supported to be authentic and be themselves
Leaders and the work climate provide employees with autonomous support
Employees are happy and proud to work there
Benefits of Creating a Thriving Workplace Culture:
Maximize performance across all levels in your organization

Enhance work-leadership-life balance

Streamline business practices

Improve financial performance

Attract and retain top talent

Increase organizational resilience and agility

Inspire your team to bring their best selves to work each day
"Once organizational health is properly understood and placed into the right context, it will surpass all other disciplines in business as the greatest opportunity for improvement and competitive advantage" ~ Patrick Lencioni
Are you ready to connect and communicate more effectively with your teams, support employee wellbeing, and the development of leaders to achieve better results in your organization?  As a consultant and coach in Thriving Workplace Culture, I help leaders and their organizations define, understand and create a great workplace culture.
Build a high performing culture that optimizes collaboration, flexibility and continuous learning

Develop and strengthen leadership across all levels for sustained success

Provide the space and safety to take risks and problem-solve together

Inspire individual performance and team effectiveness

Foster a climate of engagement, innovation and creativity

Build trust through effective communication

Create a culture of meaningful work where employees feel valued

Encourage, support and challenge people to dream more and do more
A thriving workplace culture supports and enhances the wellbeing of both the people and the organization. Bringing creativity, strategic perspective, energy and thought leadership into the workplace, organizations are challenged to think big while generating solutions that serve the business and the client.
Contact me today for an exploratory conversation around better ways to leverage the fusion of organizational development and well-being in your organization. Together, we will build on what is already going well and create a compelling vision of your thriving workplace culture.
703-244-8381